It's the 10th Anniversary of Mr. Lopart's Candy Store as he prepares for his day, Manny gets a call from Mrs. Lopart, asking to fix her attic door as Mr. Lopart overhears Manny as he visits Mrs. Lopart's house until Mr. Lopart appears and accidentally locks him, Manny, the tools and Mrs. Lopart in the attic as Mrs. Lopart tells a story to Manny about Mr. Lopart as a child.
Gallery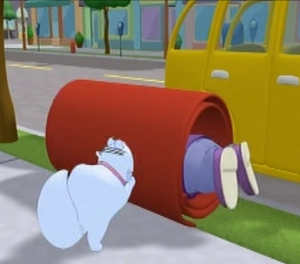 Ad blocker interference detected!
Wikia is a free-to-use site that makes money from advertising. We have a modified experience for viewers using ad blockers

Wikia is not accessible if you've made further modifications. Remove the custom ad blocker rule(s) and the page will load as expected.