The tools get a call from Maria and Oleg, the dancers of the Sheetrock Hills dance studio to repair a disco ball light as Manny was a bit rusty on his dancing as Kelly teaches him the Tango as later on Oleg injures himself as Manny takes over for him as Maria teaches him how to dance the Salsa.
Gallery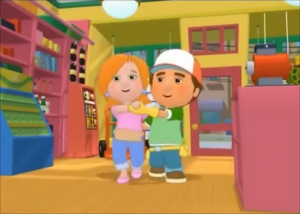 Ad blocker interference detected!
Wikia is a free-to-use site that makes money from advertising. We have a modified experience for viewers using ad blockers

Wikia is not accessible if you've made further modifications. Remove the custom ad blocker rule(s) and the page will load as expected.